We're Building the Future of Banking in the Middle East & North Africa
Publicis Sapient has developed a proven and repeatable approach to building digital banks, specifically designed to help clients drive new areas of growth through innovative customer propositions. Our approach is centred on creating a flexible, data-centric platform and organisation, connecting to a rich ecosystem of fintech partners to deliver rapid value.
"It's interesting, when you look at examples to say, 'but did they make it real?' With Publicis Sapient ... we have taken a dream and made it real."
Chief Technology Officer
,
Anglo-Gulf Trade Bank
Digital banks, end-to-end
Our proven and repeatable approach takes best of breed cloud-enabled partners and integrates them seamlessly with out-of-the-box technical components. Combined with deep local insights we create digital banks that are tailored to your needs, focused on ROI and set up for exponential growth.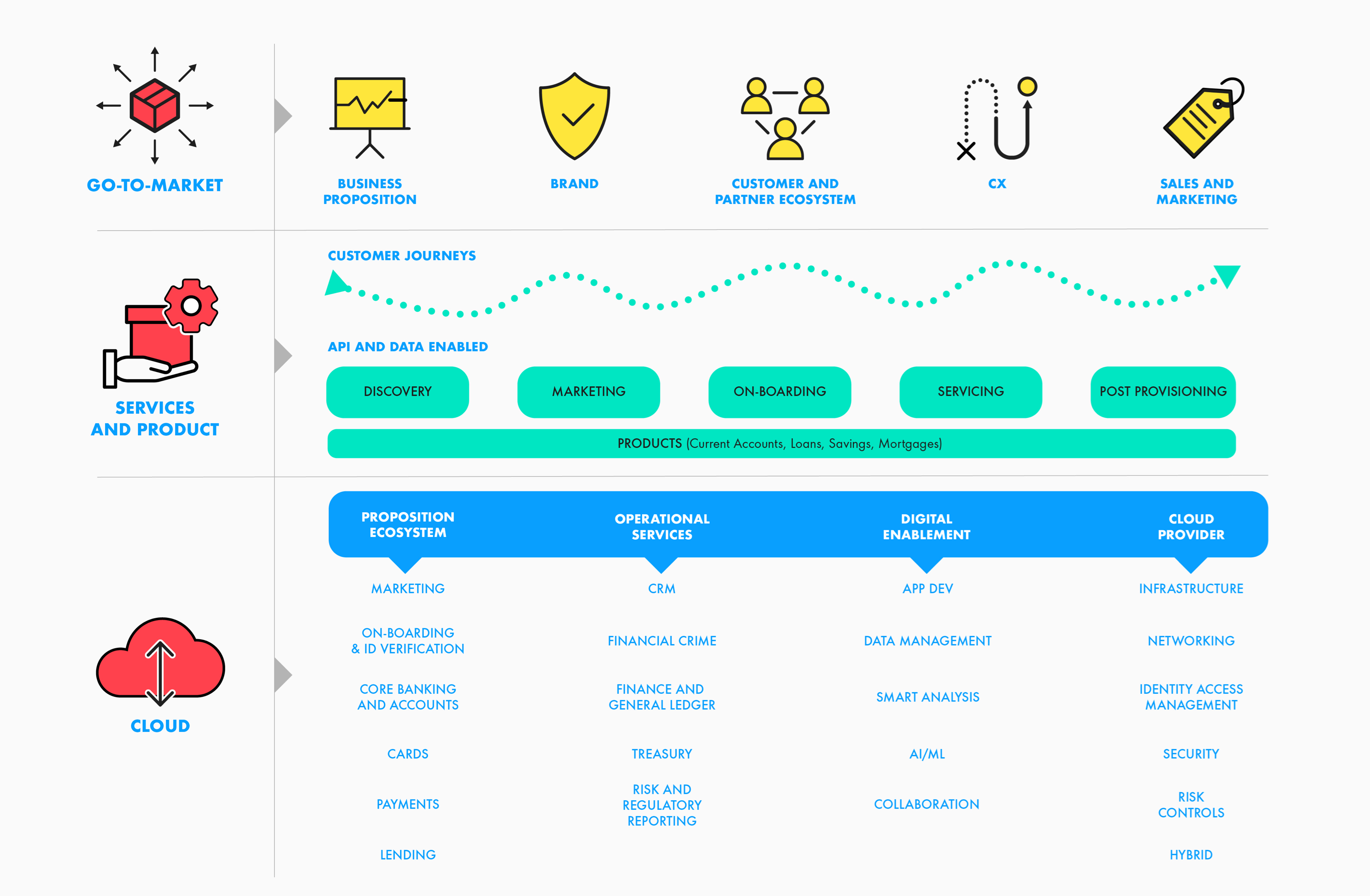 "Nationwide and Publicis Sapient brought together the latest technological capabilities, most incisive strategies and very best talent … to offer alternative options and enhanced experiences for our members – all in record-breaking time."
Gary Badminton
,
Product Owner, Later Life Mortgages at Nationwide Building Society
Awards
Recognition for our work in the Middle East and around the world
Anglo-Gulf Trade Bank & Publicis Sapient – Trading Systems Innovation

Building the World's First Fully Digital Trade Finance Bank, AGTB

Lloyds Banking Group's Transformational Journey with Publicis Sapient

Lloyds Banking Group & Publicis Sapient – Partnership or Collaboration of the Year