Decades after inventing the category of premium tequila and becoming one of the world's most popular spirits, Patrón was looking to reshape their image and broaden their appeal. Enter the Patrón Cocktail Lab, the world's first data-driven cocktail recommendation engine, and the first premium beverage experience to integrate with voice assistants.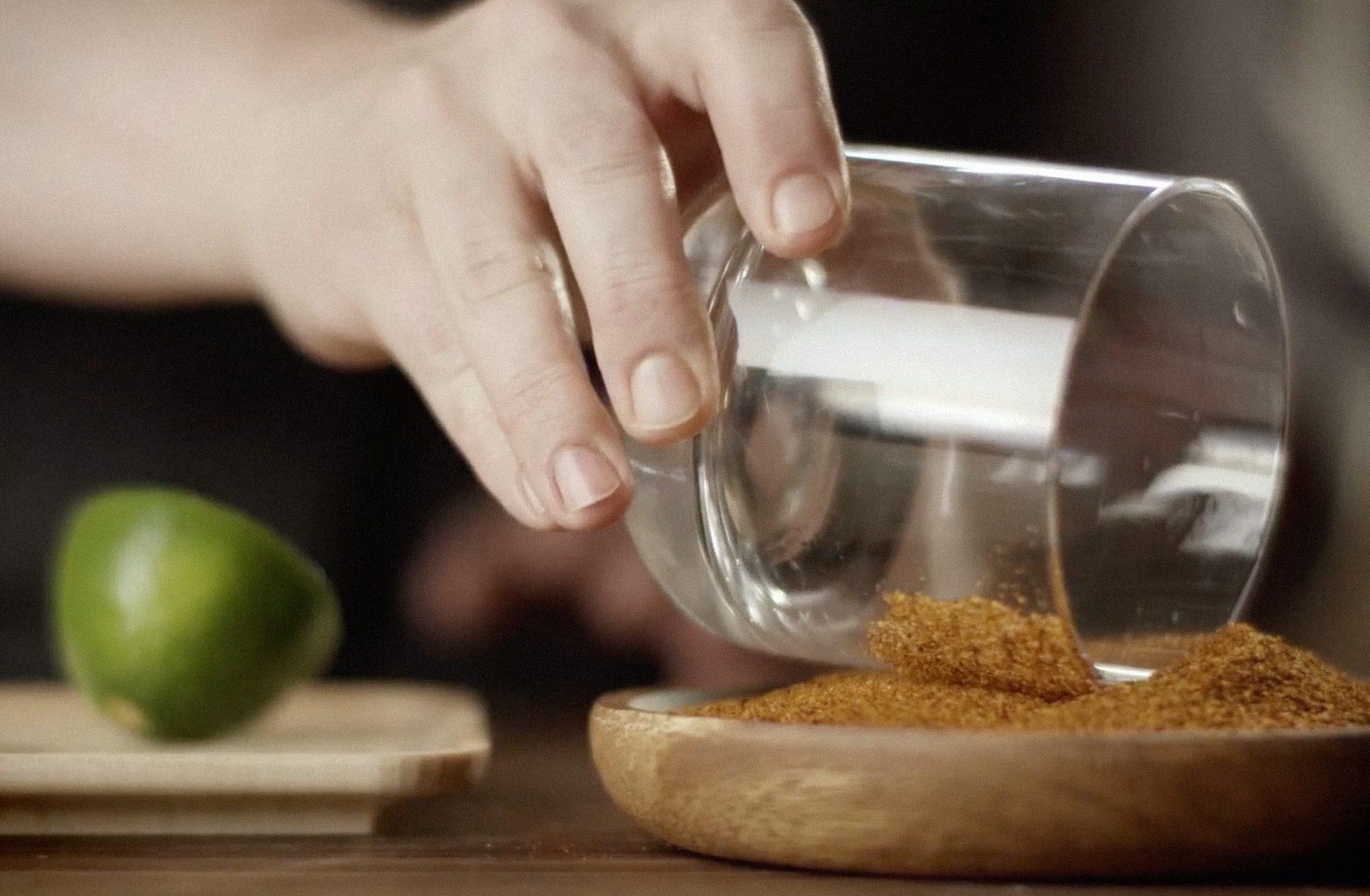 The Imperative for Change
The brand was perceived as a party prop—a shot to take when celebrating. To change this reputation and broaden the appeal, we needed to get to know consumers better, so together we could properly celebrate the product's fine craftsmanship and versatility.
The Transformative Solution
Our solution was to integrate Patrón into our customers' cocktail lifestyle. We gathered recipes from bartenders across the globe, giving them a personal stake in recommending the brand. And we featured them in the experience to give it a more humanized, craft-oriented feel.
Wherever you are on any device, Patrón Cocktail Lab serves up increasingly curated recipes based on personal customer preferences, behavioral insights, local trends and occasions so Patrón is always top of mind as a choice that's as personalized as it is accessible.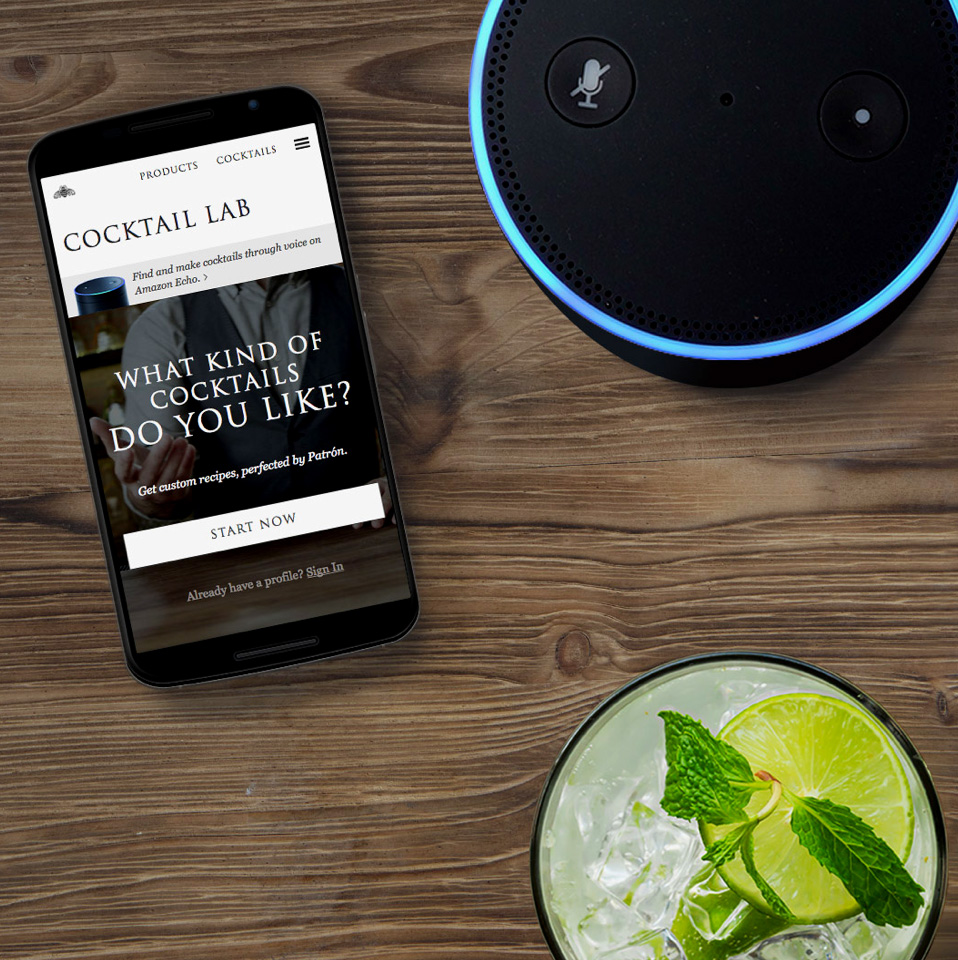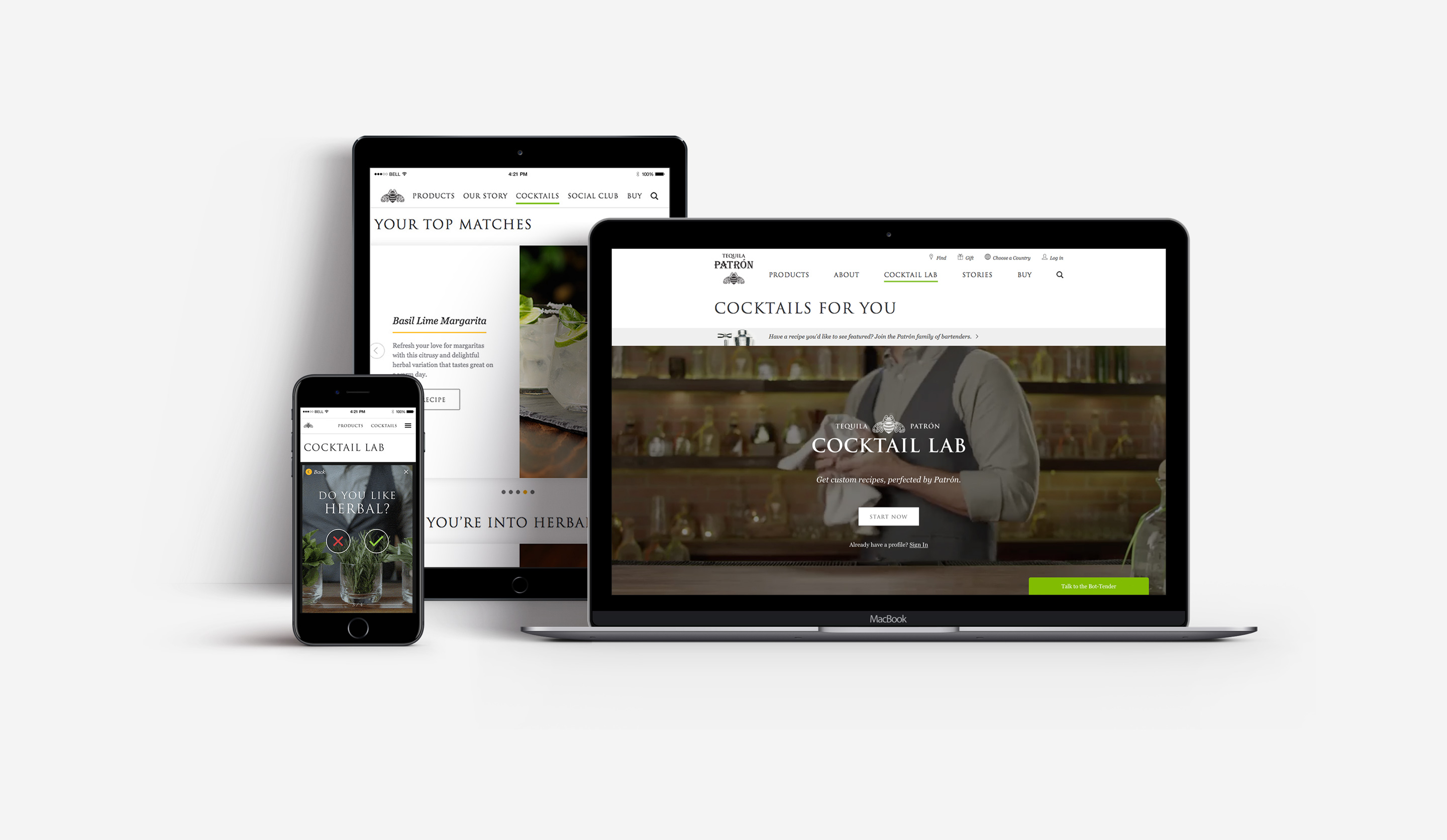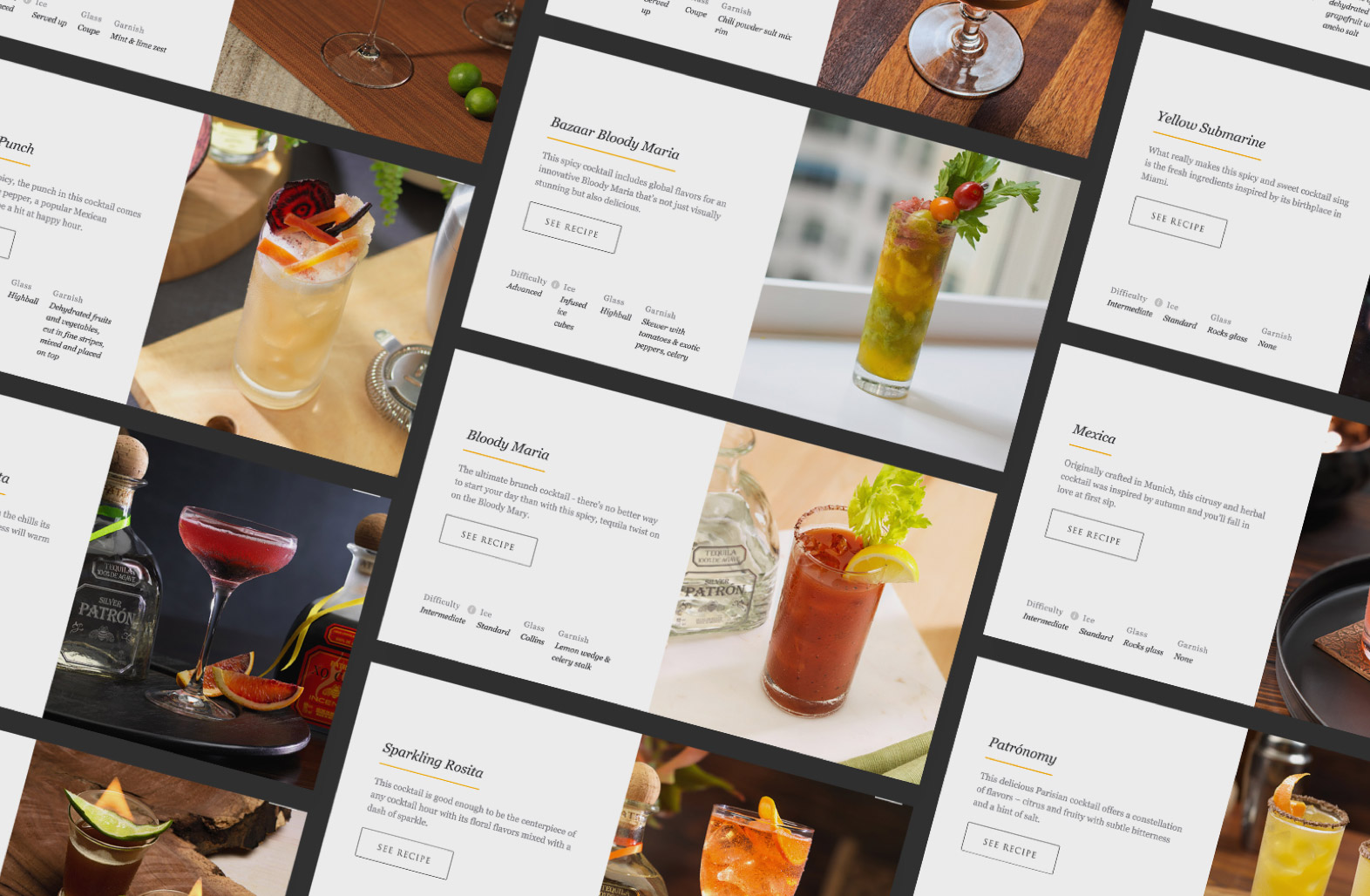 Tailored suggestions
As consumers define their preferences, they're served a curated list of drinks.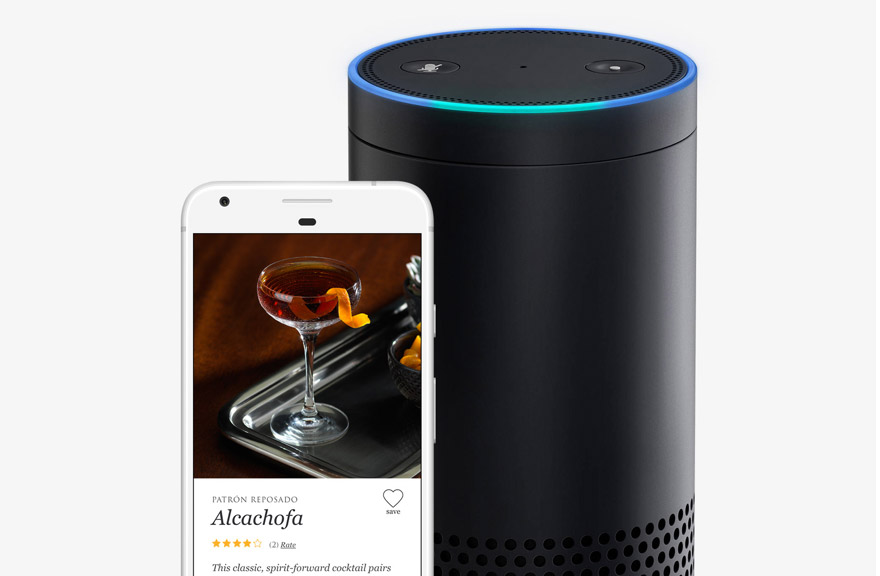 Need a recommendation? Just ask Patrón
Simply "Ask Patrón" on Amazon Echo, Echo Show, or Google Home to find a cocktail recommendation for any occasion.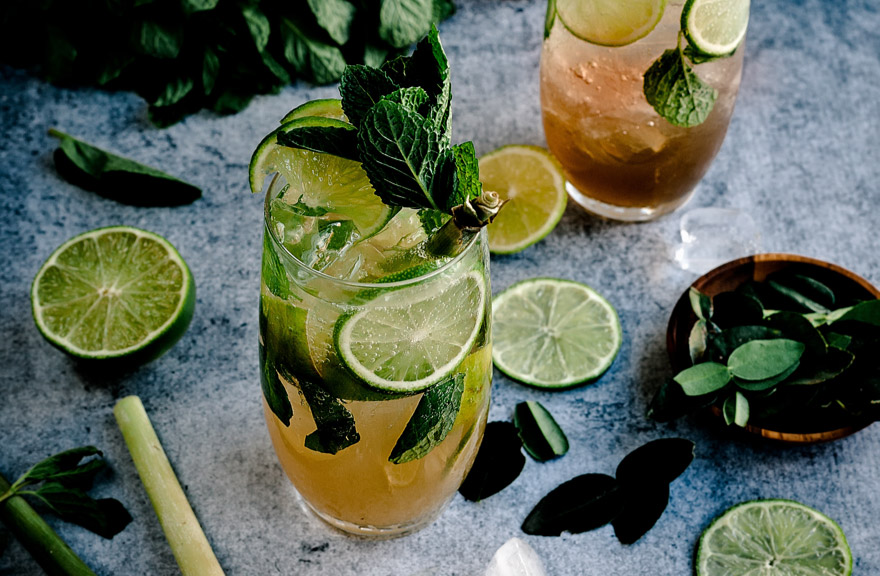 Brand ambassadors
Bartenders around the globe keep the Cocktail Lab library growing with new recipes and creations.
The Business Impact
This experience has transformed the way Patrón views its customers. Now armed with data about what customers want to drink, when and how, the Cocktail Lab's impact can be felt across marketing and the organization as a whole. 
5x
Now selling 5x more than its nearest competitor
800%
increase in cocktail recipes
38%
increase in site traffic
109%
increase in traffic to cocktail pages