Customers increasingly live and work in city centers. Audi's goal was to bring showrooms to its customers. But how could something as big as a car dealership move into something as small as a boutique?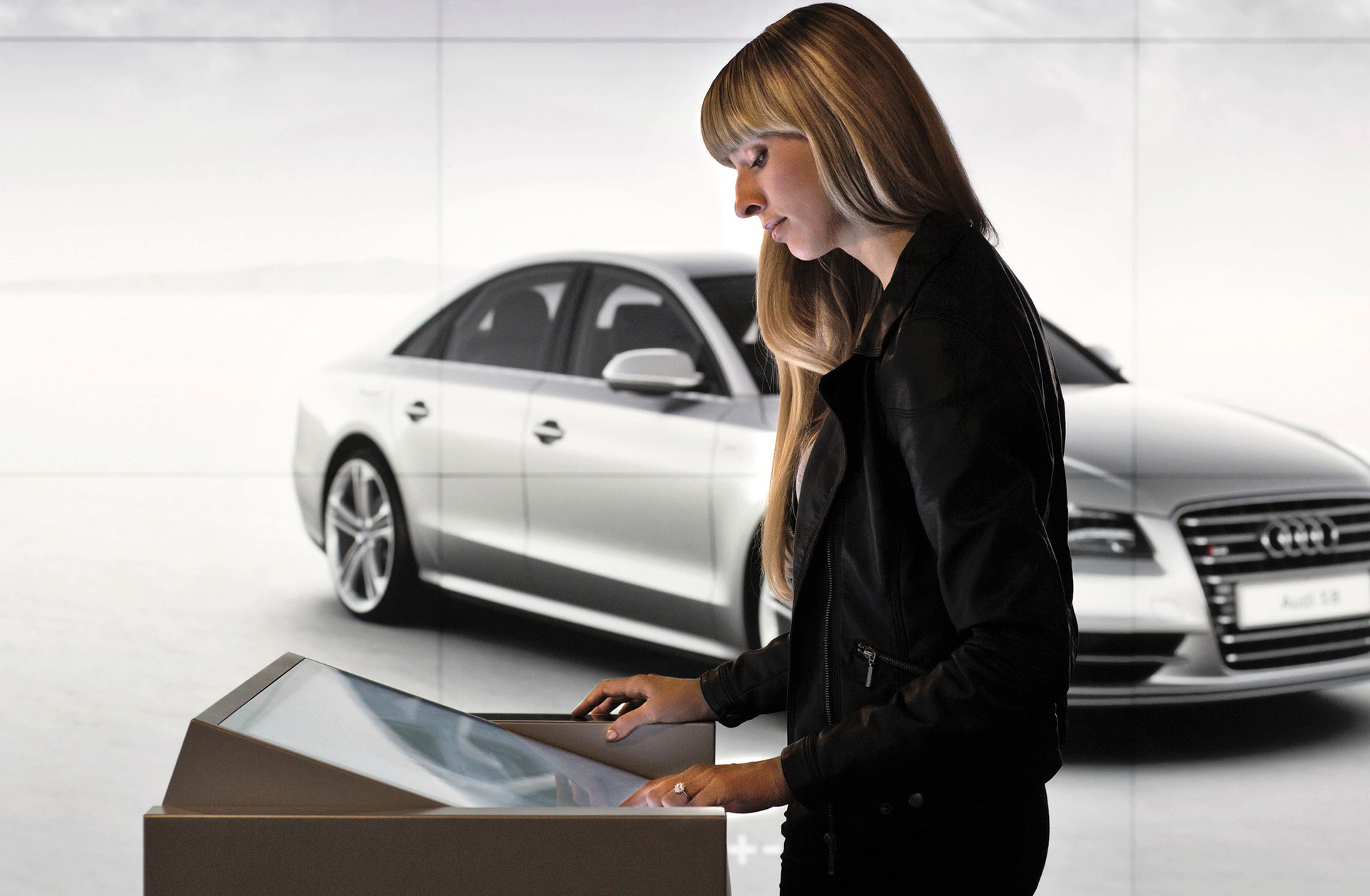 The Imperative for Change
Our team was challenged to turn the problem of less space into a huge opportunity, without compromising the Audi experience buyers had come to know. The solution was Audi City. 
The Transformative Solution
Using our customer-centric framework, we collaborated with Audi executives to empower digital buyers with a virtual buying experience, known as Audi City, that would enable customers to experience the full range of its 48,000 model variants in its growing product line.

Using multi-touch tables, buyers effortlessly pick the options and color they like, then with a swoop of their hand, throw a life-size image of their Audi onto the showroom wall, which can be rotated and viewed from every angle. Enthusiasts can even peek under the hood and chassis to experience Audi engineering. Connections to backend systems, such as price and availability, enrich the customer-centric journey even more.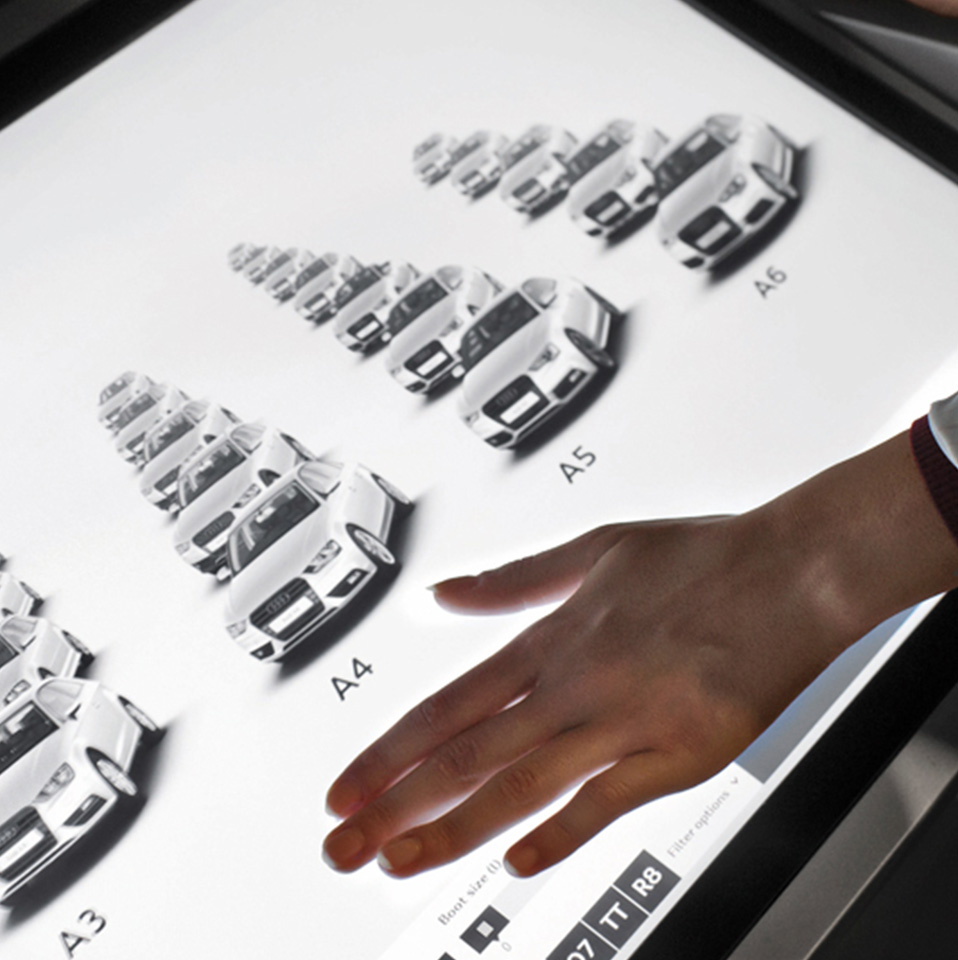 "Audi City's touchscreens and all-around interactivity make conventional car dealers seem so last century."
The Business Impact
Audi City became the first digital, portable automobile showroom. With no real cars, but every option available, the transformative retail environment lets buyers experience every possible combination of the Audi portfolio like never before.
An experience powered by seamless gesture control and one-to-one rendering of life size vehicles, combined with real-time pricing and availability, gives buyers a completely new, transformative approach to car buying.
Audi City launched in several major cities around the globe, with impressive results. Audi City London drove a 70 percent increase in sales, 65 percent of buyers purchased an Audi without a test drive and optional equipment sales increased 20 percent.
30%
increase in margin per unit
90%
of new customers are new to the Audi brand
65%
purchased car without a test drive