Bang & Olufsen is known for combining sleek design and superior sound technology to deliver high-end audio products. Together with digital transformation partner Publicis Sapient, they are investing in digital channels to engage the global luxury market with "story-led commerce" strategies that drive conversion through customer experience.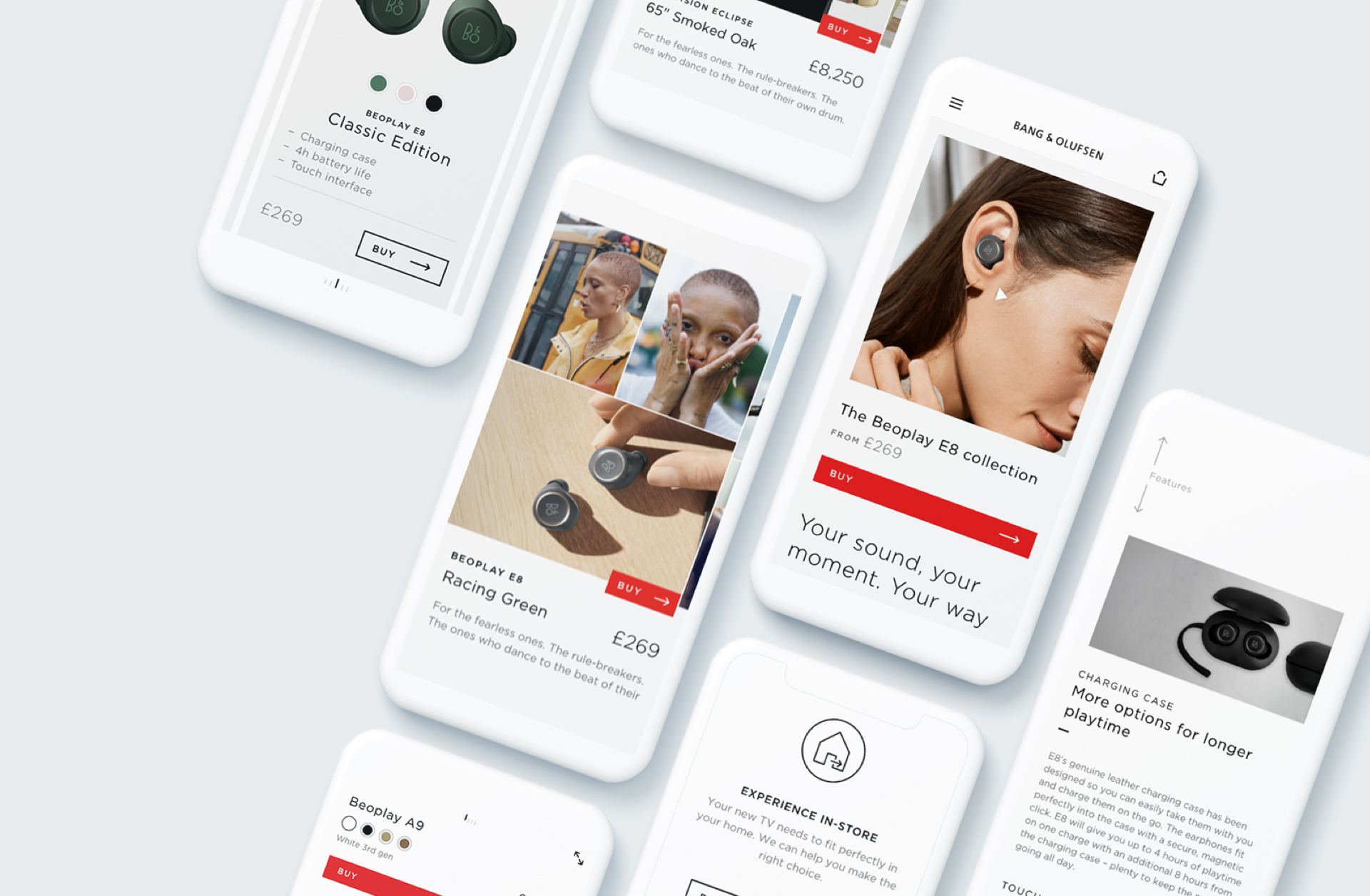 The Imperative for Change
Since 1925, Bang & Olufsen has pioneered innovation in product design. Challenged to find their voice in the digital age, they turned to Publicis Sapient for a solution focused on design and experience that stood out in the market. We leveraged 100 years of history to tie B&O's premium products and timeless brand value with digital language — creating connected experiences with one clear voice.
The Transformative Solution

We worked with B&O to bring a fresh global digital flagship store to life. A story-led commerce approach engaged consumers through immersive curated content, showcasing B&O's rich history and products, while establishing continued commitment to quality sound and design. Shoppers see what's in store beyond the buy with a touch of humanism that provokes relatable brand affinity.
A technical solution was needed to support experiences at scale within a complicated ecosystem. Working with B&O's existing fulfillment system, we integrated a microservices-based framework, alongside e-commerce solutions and a headless CMS.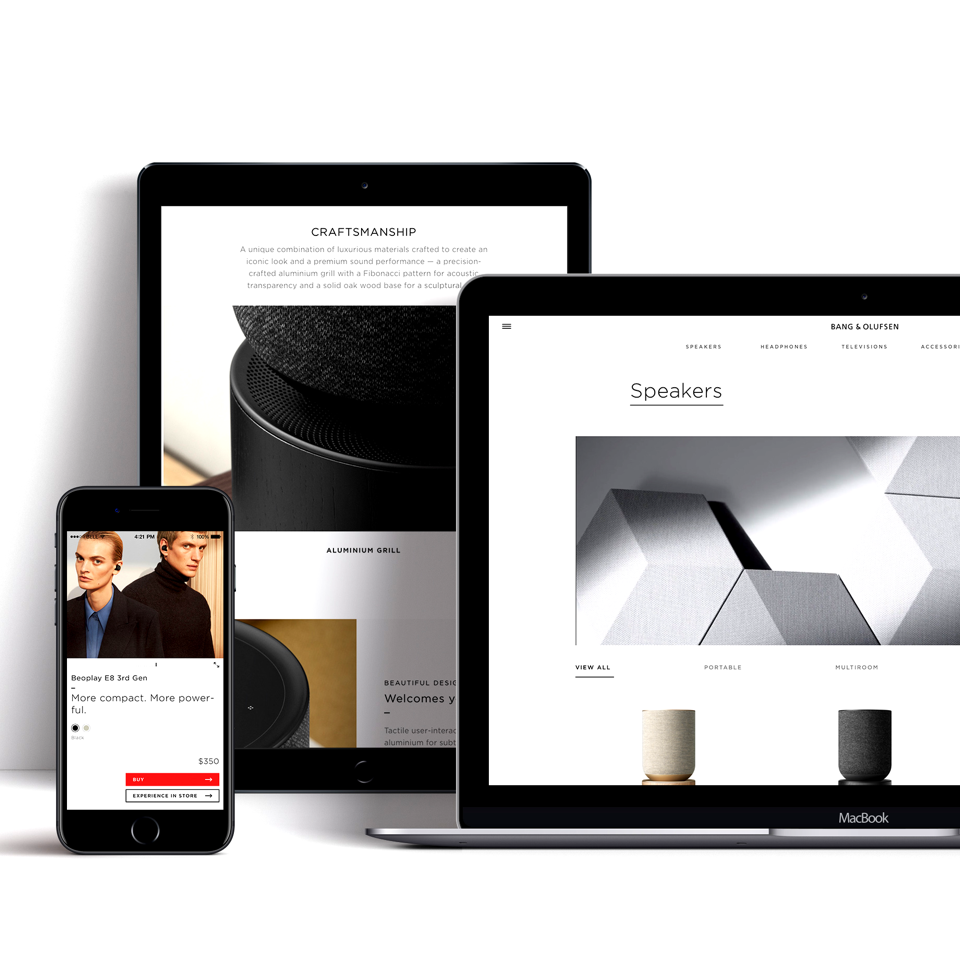 "Bang & Olufsen stands for craftsmanship, unique design and fantastic sound experiences. Therefore, it is important for us to give our customers the same experience of quality, even when we meet them on digital platforms. The digital market is increasingly playing a key role for exclusive products, and we are proud to now give our customers access to digital buying experiences that match their preferences."
Tomas Antvorskov Krag
,
E-Commerce Director, Bang & Olufsen
The Business Impact
With a revamped digital presence, Bang & Olufsen took a major step in building the foundation for a stronger brand position in a competitive luxury market. With new brick-and-mortar flagships in key cities like New York, Paris, Tokyo, and London, B&O's digital storefront connects the dots, serving as a trusted, one-point stop to buy world-leading luxury home electronics online.
23%
Increase in conversions
Gold Award: Best Brand Experience

Bronze Award: Best Customer Engagement

2020 Webby Awards Honoree General Websites: Shopping