Demystifying CDPs
Brands That Achieve Personalization are Winning
Publicis Sapient and Salesforce are working together to support clients on an end-to-end journey to deliver real-time, personalized experiences at scale. Starting with our CDP Virtual Lab, we can help define which approach is right for you.
75% of consumers* expect a personalized touch across every interaction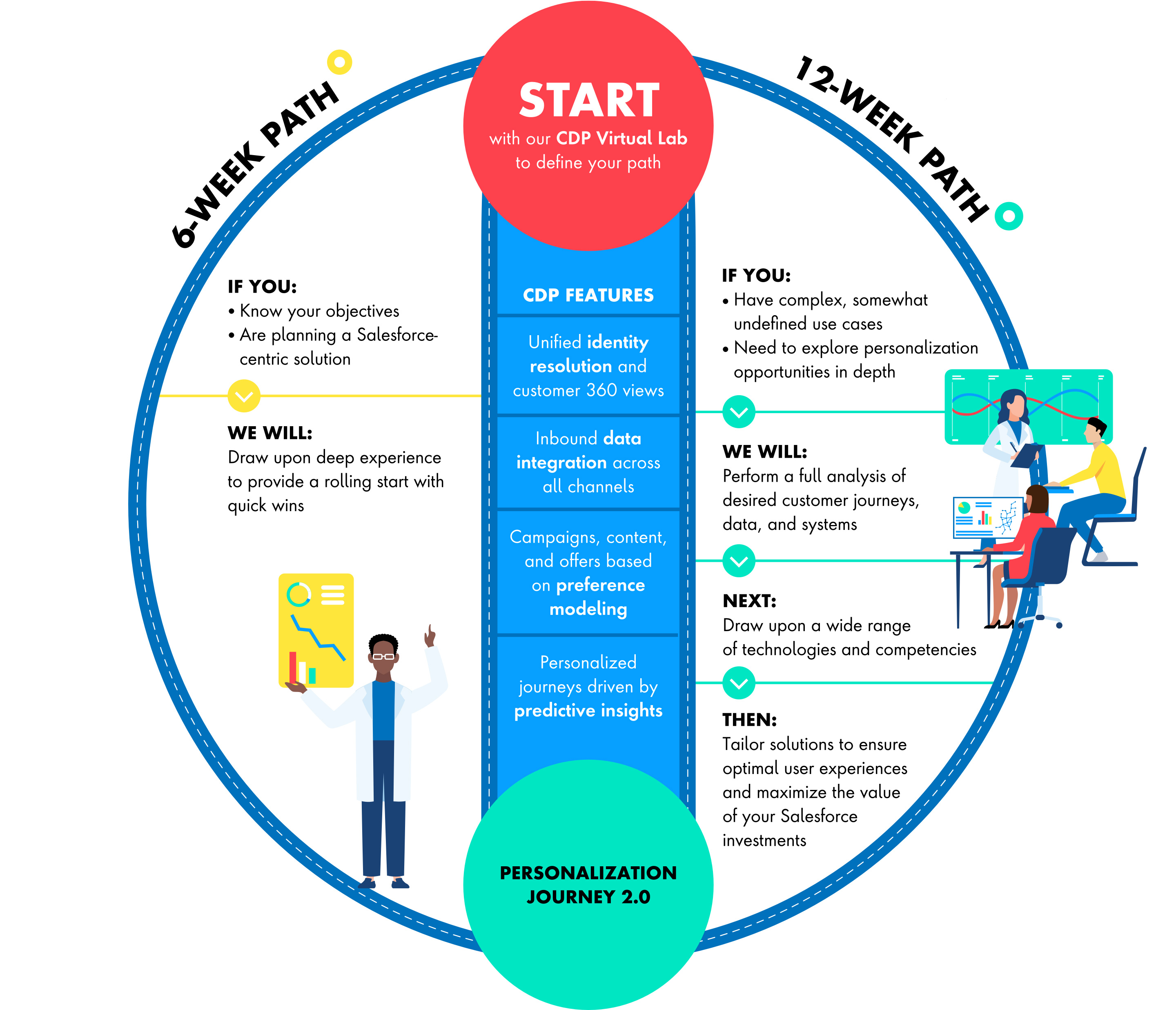 5x
higher customer retention
50%
lower acquisition costs
Sources: Customer Think Study 2018, HBR, Forrester, BCG.
Insight

How can organizations optimize the "value exchange" between themselves and customers open to sharing data?

Read more

Insight

CDP: Getting From Software to Solution

Perspectives on Customer Data Platforms, Personalization and Evergage.

Read more

Video

Accelerate with CDP Virtual Lab

Our CDP Virtual Lab is building a better future for companies through outcome-driven planning. Learn how our lab is giving companies a clear path to change.

Play video