Energy & Commodities
Electrifying Utility Customer Experience
Joana Ristau and Tom P. Schaafs
Executive summary:
Incumbent utility operators have amassed a customer experience debt that only grows as customers raise their expectations for digital engagement
Customer engagement—and customer experience debt—typically occurs in nine strategic areas
Industries outside utilities can provide blueprints for customer experience enhancement that utilities should put into practice
To revolutionize customer experience, operators should focus on efficiency, ethics, accessibility and data

As energy markets around the world rapidly change, incumbent operators face a host of challenges, from inflation and price volatility to talent scarcity. One of their biggest challenges is also one of the most urgent: building a positive customer experience (CX). This challenge has become even more critical as incumbent operators face new competition from suppliers who offer cheaper rates, sustainable products and an unwavering focus on superior customer experience.
So, how can operators stay competitive and build excellent customer experiences? They must reinvent the CX journey by providing integrated experiences built on trust and simplicity and reflecting the issues that matter most to customers.
Tech-led and insular investments have amassed a huge CX debt
Customers have had poor experiences with utilities organizations. Consequently, utilities rarely spark joy for them. Their most frequent interactions with operators relate to troubleshooting or billing concerns. Such issues are inevitable, and customers see them as necessities, occasionally even as nuisances. This often leads to customers not having a positive emotional engagement with utilities.
As a result, the choice of a supplier usually comes down to price, and customers expect service to be poor, no matter which company they settle for. Over the last five years, customer satisfaction with their utility digital experiences has remained stagnant while their tolerance for bad experiences decreases with every new digitally born service. Digital leaders give them carefully crafted experiences that continue to raise the bar. Consequently, customers expect efficient and pleasant experiences in all areas of their lives—and that includes utilities.
The mounting pressure of pace and demands on operators has led to years of short-sighted decisions with risk-averse, slow and mostly incremental CX improvements. New channels and new technologies have been layered onto each other, and this layering has restricted change and innovation. The result: a massive CX debt and an inefficient and ineffective patchwork of customer and employee experiences that frustrate everyone.
CX debt occurs in nine areas
Utility customers struggle with nine areas of engagement, ranging from their billing experiences to the availability of pain-free digital tools. While these are areas of frustration for customers, utility operators should view these areas as opportunities for improvement that they can focus on when designing customer journeys.
 

To boost CX, look beyond utilities and think holistically
The challenge is clear: Utility operators must do more than perpetuate the lowest common experience denominator. Instead, they should work to understand their customers and follow their expectations by studying CX from other industries, such as banking and hospitality, to craft elevated, pain-free digital experiences.
These kinds of investments in CX can impact business. When British Gas partnered with Publicis Sapient to develop a mobile app for customers, call volumes were reduced by 15 percent, thereby taking pressure off CX teams and giving customers quicker, on-demand support.
Indeed, CX is the sum of every interaction a person has with a company. A fragmented organization will only ever deliver a fragmented experience. Consequently, every single component of an organization must work in service of CX. This Customer Journey (Re)Invention leverages service design and blueprints to define the operational changes needed to realize the north star of the customer journey.
Figure 1: End-to-end transformation of cost and profit pools
Integrating fully digital journeys offers one critical way that operators can support their customers and unlock value. By digitizing critical journeys and removing CX debt, the customer journey—whether B2C or B2B—drives both customer and business value by lowering "costs to acquire" and "costs to serve," lifting loyalty and increasing customer lifetime value.
Figure 2: Reorganizing around CX
Four no-regret moves to revolutionize CX in the utilities industry
These are some of the specific actions that operators can take to enhance CX:
1. Increase speed and focus on light experiences
As people spend more time online, tolerance for clunky, outdated digital experiences has all but vanished. Whether choosing a tariff, understanding a bill or requesting customer support, utility companies need to increase the speed and efficiency of their service.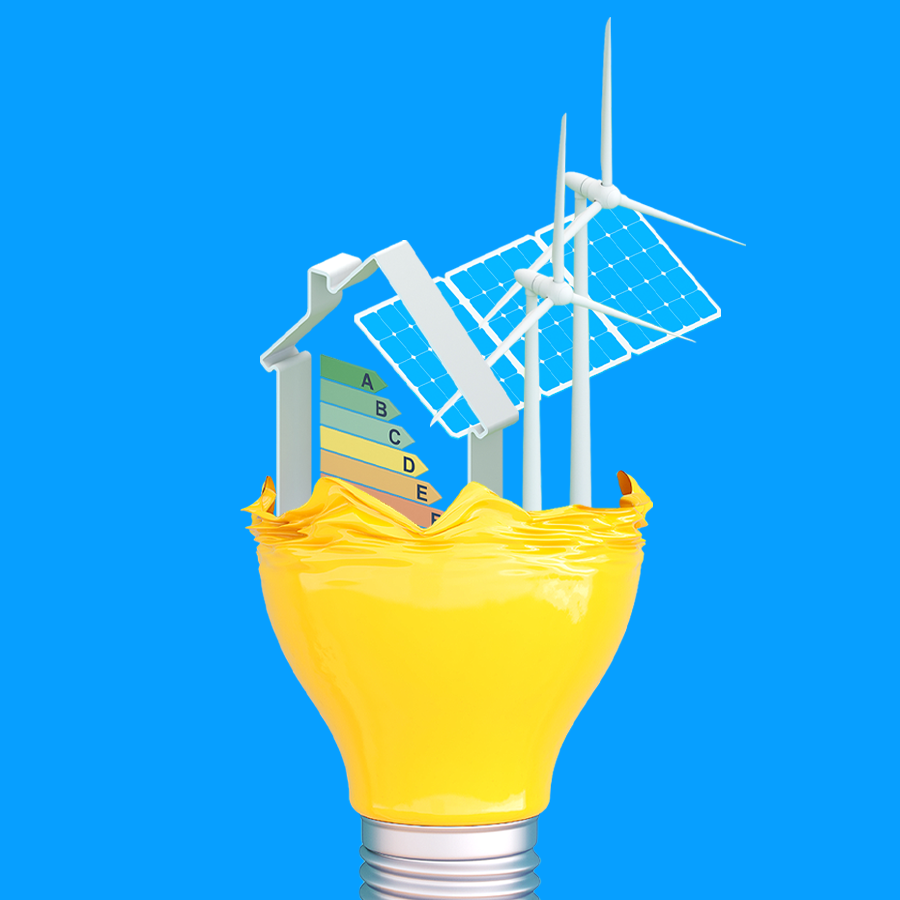 2. Create an ethical experience
Sustainability remains a key concern for many customers. They want to live environmentally friendly lives—and they want the companies they interact with to be sustainable too. Industry customers made sustainability a top priority and expect their energy provider to support them on their way towards net zero. Utilities are not only in the cross-hairs of this moment—they must also position themselves as leaders in the movement toward renewable energy.
3. Put the spotlight on accessibility
Smart phones are ubiquitous, and utility providers can no longer rely on traditional desktop-designed websites. Enabling flexible and consistent access through multiple channels, including mobile-friendly websites and applications, is a necessity to connect with customers today—and tomorrow.
4. It's all about the customer data
With personalized services, companies are re-marketing themselves as "meeting needs" and not "pushing products." In an industry as competitive as energy and utilities, personalization is vital for building customer loyalty. This involves implementing digital solutions and utilizing data analytics to anticipate customer needs and personalize interactions.
Overall, utilities operators have an opportunity to elevate and redesign the customer experience by prioritizing digital tools that enable efficient, smooth and effective engagements. As a digital transformation partner, Publicis Sapient helps organizations navigate this journey one step at a time.

Reach out today to learn more about how Publicis Sapient can help.
 
Related Reading
UK Mobile Experience Barometer Report 2021

Our research shows that many expect energy suppliers to help them manage their energy consumption. Read on for more insights.

Read more

How can utilities deliver a high-quality customer experience that leads to profitability?

Companies that understand the unique advantage of utilities in homes can leverage their customer connection.

Read more

Customer Connections: Building Integrated Journeys in Utilities

As demand for low-carbon technology rises, how can utilities organizations build scalable connection journeys for customers?

Read more