Supercharging the Connected Autonomous Value Chain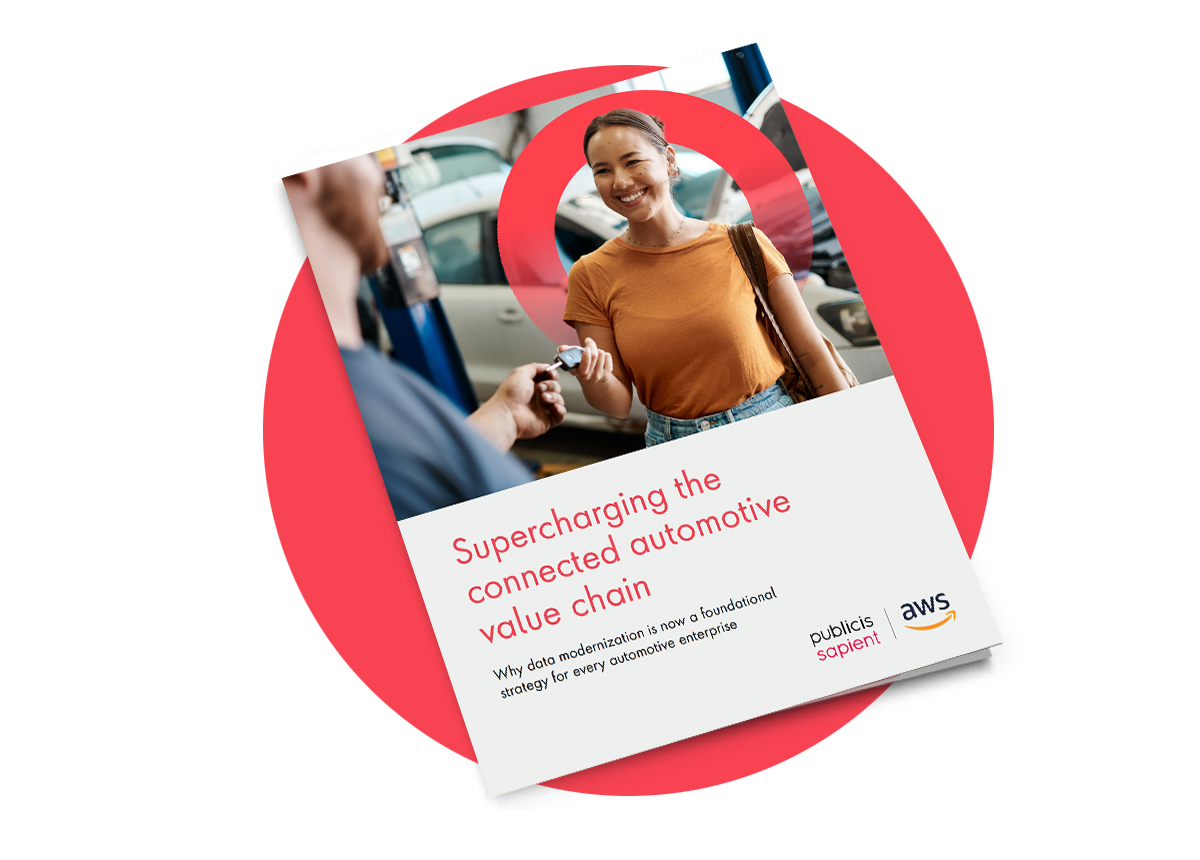 In this eBook, we'll guide you through why data modernization is now a foundational strategy for every automotive enterprise, and how the Publicis Sapient and AWS partnership can help you take your company forward. 
Read the Full eBook
Access the full eBook to learn how Publicis Sapient and Amazon Web Services (AWS) offer unique know-how and capabilities to move the automotive industry forward in an evolving landscape.

Contact Us
Learn more about Publicis Sapient's Transportation and Mobility services and see how your organization could benefit from digital transformation.
Insight

How Connected Vehicles' Data Will Help Car Owners

Find out how people-centric data strategy can generate customer value for automotive organizations.

Learn more

Insight

Why Connected Services Are the Route to Profitable OEMs

Discover why OEMs are increasingly using apps to connect with customers, improve experience and drive revenue growth.

Learn more

Partnership

PS & AWS | Publicis Sapient

Publicis Sapient's deep engineering capabilities, partnered with AWS's industry-leading cloud solutions are a powerful combo to generate real business results. Read more about our expertise and examples of our work with AWS here.

Learn more