The COVID-19 pandemic brought on the widespread need for remote digital learning. It also shined an even brighter light on a glaring societal problem: the digital divide. Millions of children are at an educational disadvantage because they simply do not have access to digital resources. But in the suddenly more dispersed, work- and learn-from-anywhere world the pandemic birthed, everyone now needs remote technology. COVID presented brand new use cases to prove the value and impact educational technology could have on underserved communities. And for Verizon, this meant a new opportunity to team up with Publicis Sapient and expand their next-gen digital learning resources.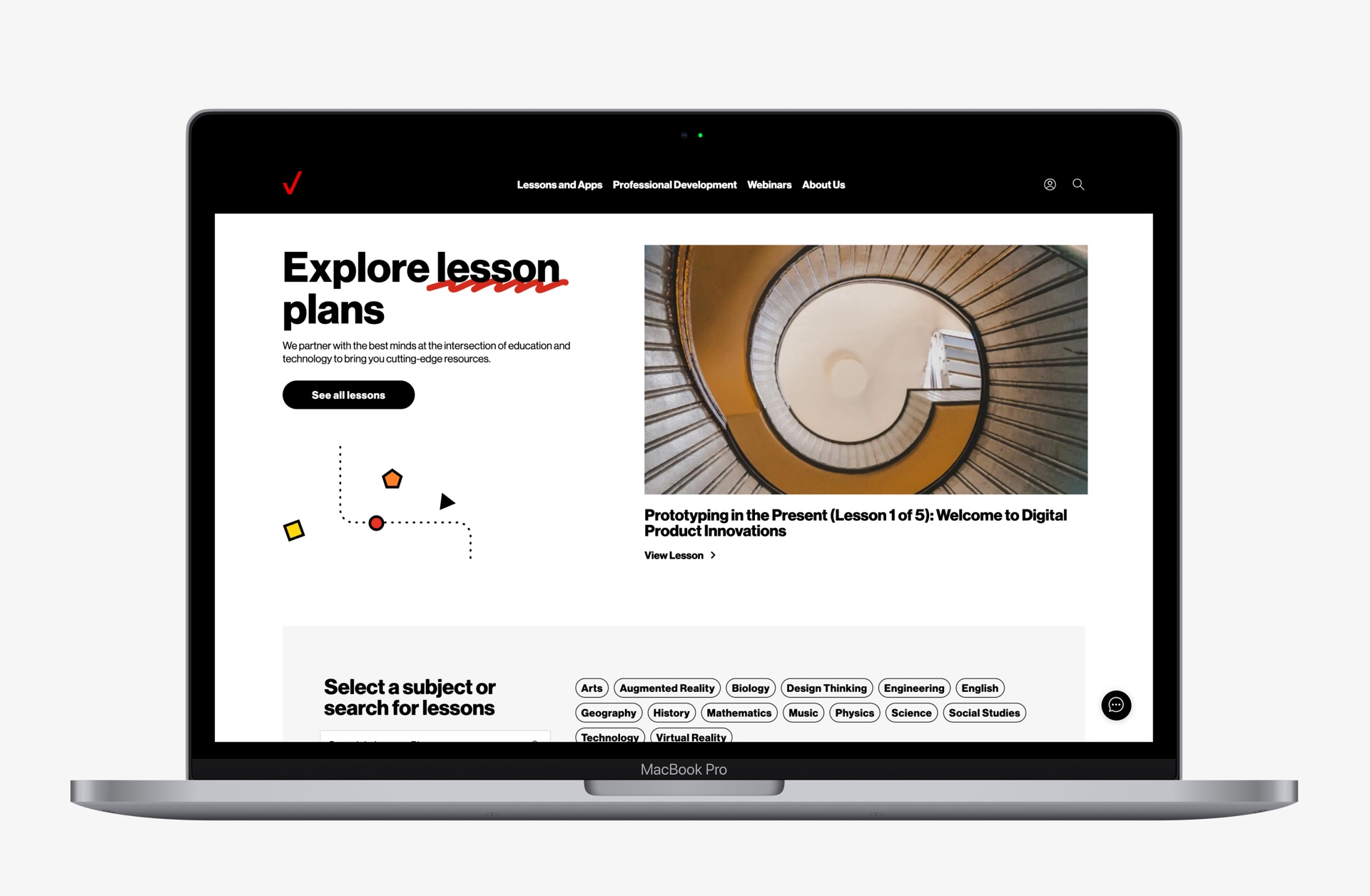 The Imperative for Change
With people using more remote technology than ever, Verizon engaged Publicis Sapient to bring innovative learning resources to millions. Working with—and building on—Verizon's decade worth of existing material, our mutual goal was to integrate personalized learning into K-12 classrooms and homes everywhere—especially for those who previously couldn't afford specialized education programs.
The Transformative Solution
After studying K-12 educators' needs and formulating design-minded, student- and teacher-friendly solutions, we collaboratively built out a platform adaptable enough to support a variety of partner content. With the creation of the Verizon Innovative Learning HQ, what was first only available to select schools is now widely accessible. The portal brings customizable, cross-disciplinary lessons into homes and classrooms. It also helps teachers maintain their certificates and develop their own tech skills. And now, communities are benefiting from enriched digital learning experiences they wouldn't have had otherwise.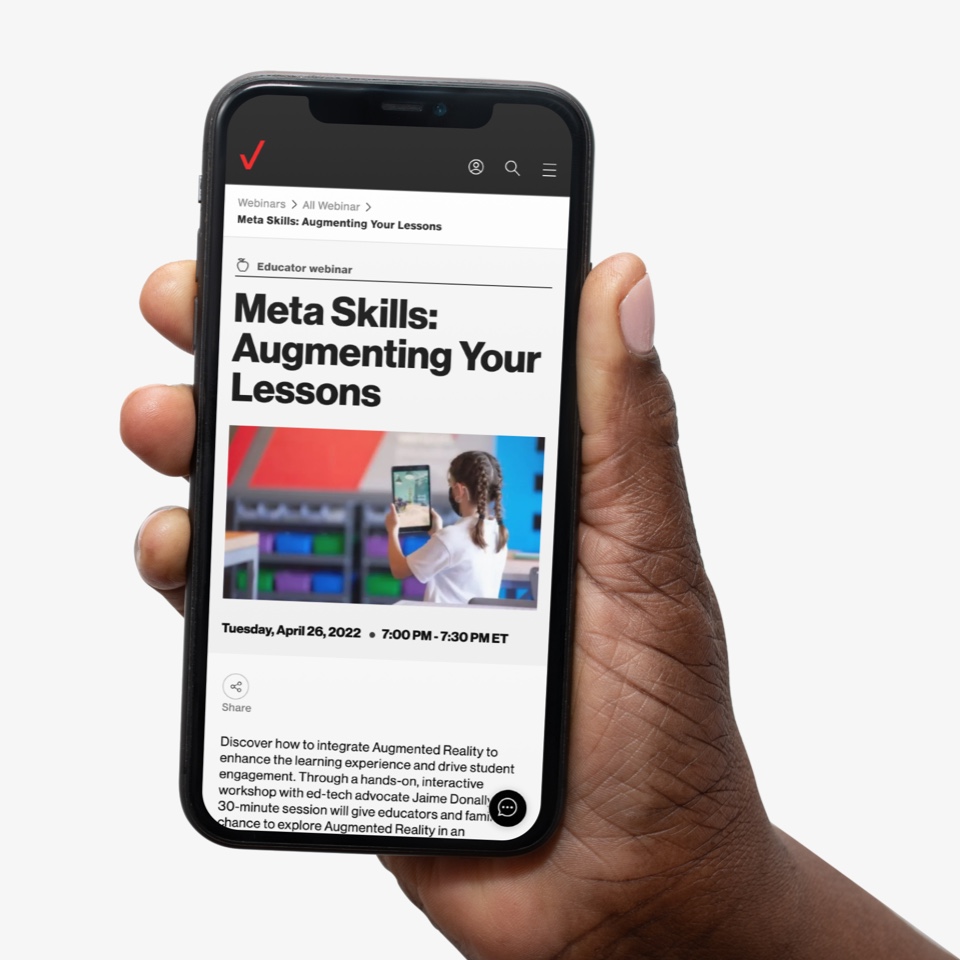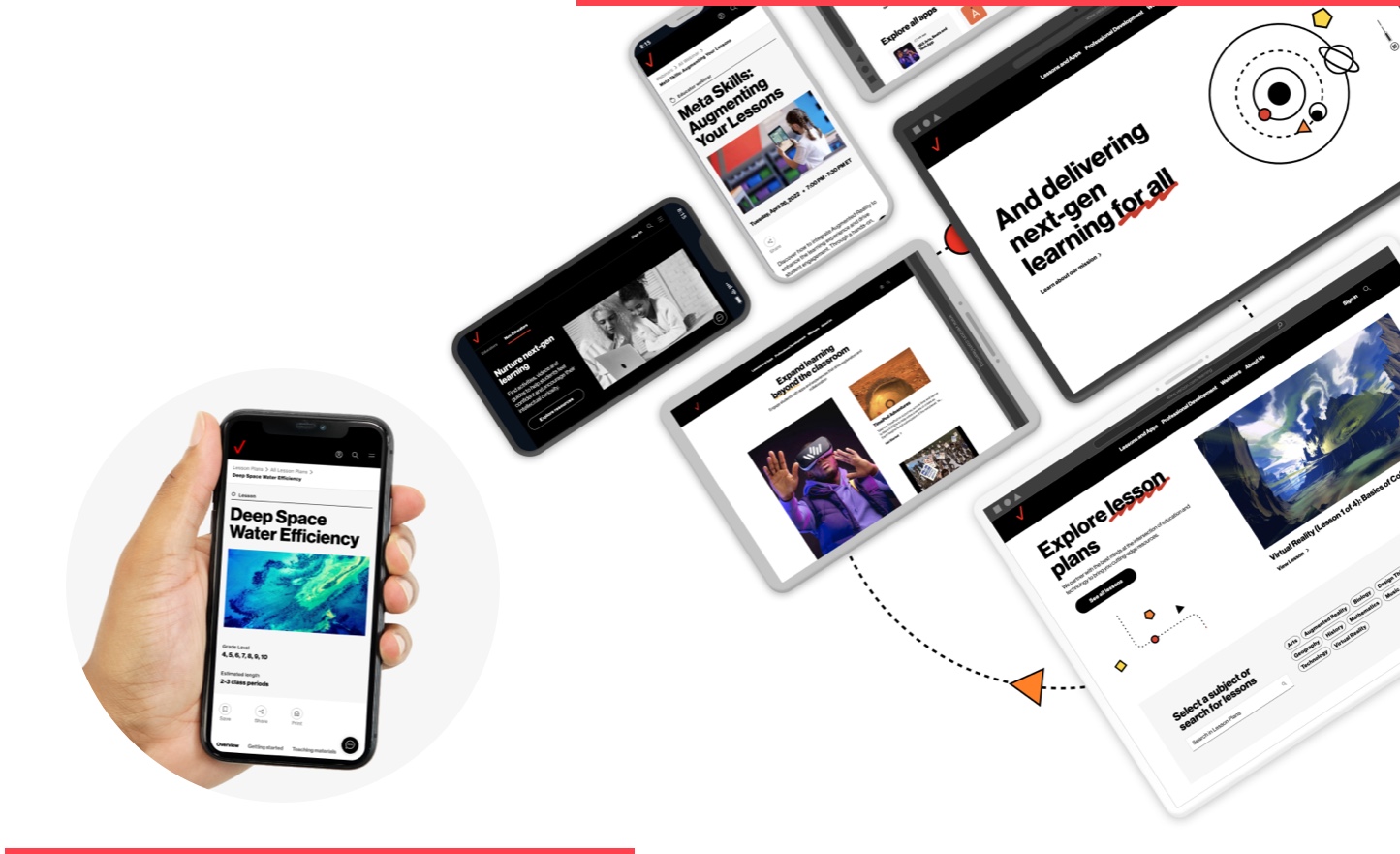 The Impact
From biology to music, Verizon's learning materials are adaptable to any curriculum, and integrate with augmented reality and virtual reality apps for state-of-the-art learning experiences. In addition, the portal supports professional development for educators. Once our work was done, the platform launched with a growing interactive database of more than 225 lessons, courses and apps on 28 diverse subjects. In its first six months, it reached hundreds of thousands of students and thousands of educators. Going forward, Verizon aims to provide digital skills training to 10 million students by 2030.