According to our consumer research, The Digital Life Index, many people report doing initial vehicle research online, but most still prefer the majority of the car buying process to take place at the dealership. However, there is growing comfort with online services due to the proliferation of e-commerce and brands like Tesla, which allow customers to purchase vehicles online. These trends present an opportunity for OEMs and dealers to bridge the gap between the physical and digital experiences they provide. What's it going to take for the industry to move more services online, shorten the path to purchase and enable the"add tocart" button?
Philip Beil, Senior Vice President, Industry Lead Transportation & Mobility International, discusses digital sales in automotive and how automakers can make moves in this direction.
Almost every industry has adopted e-commerce. When will we be buying cars online?
Tesla and Polestar have proved that this is possible. German manufacturers are developing more and more in this direction. Daimler has already tested a corresponding model in Sweden and will extend it to other markets in the near future. We're going to see the share of cars sold online increase.
Electrification will also push e-commerce forward. VW is selling the ID3 via a new e-commerce channel. The popularity of leasing and renting will increase with electric vehicles because technical progress is so great that when I buy a car, I risk that my battery technology will quickly become obsolete. Rental and leasing contracts are fairly easy to complete online, as is currently seen at Polestar. In the case of an actual purchase, liability and payment are still complex. Many people would shy away from spending 50,000 or 60,000 euros or more on the internet. But being able to get a car for as little as 300 euros a month, depending on the model, will lower the barriers for e-commerce. It will also make things easier for manufacturers, for example, when checking credit worthiness. New offerings will also emerge in the form of aggregated solutions: the car, the wallbox, charging, at-home power, etc. as one contract. This means more convenience and increased loyalty.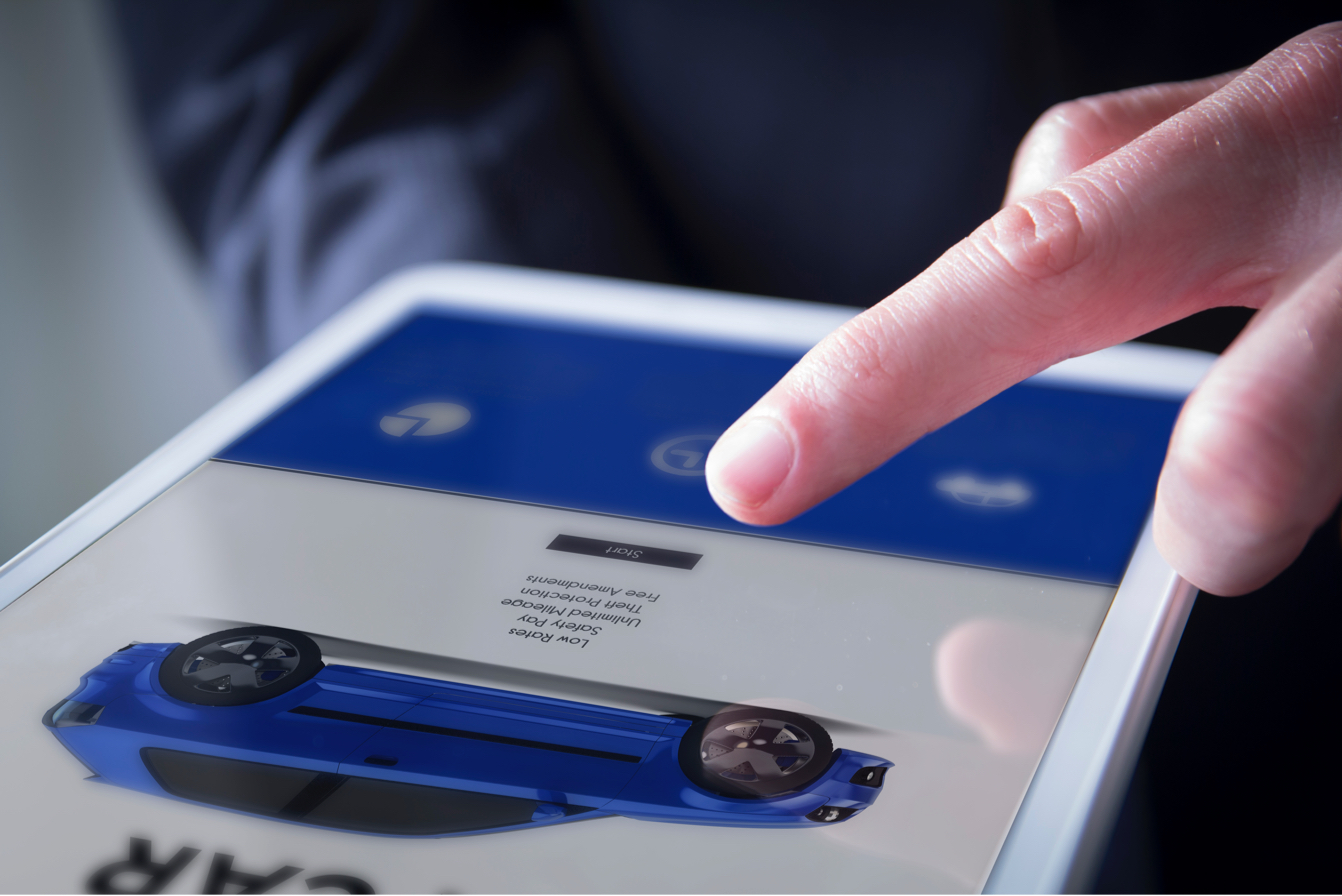 COVID-19 has definitely pushed OEMs in this direction as well, but true e-commerce is way easier said than done in this industry. What are the obstacles and how can they be overcome?
Every OEM right now is thinking about direct-to-consumer (D2C). Tesla has the great advantage that they do not have to deal with any "legacy" in the form of traditional distribution models. However, today, they sell only a fraction of cars compared to the large OEMs. This is the carmakers' dilemma: customers increasingly expect digital distribution, but, at the same time, OEMs must also maintain big investments into the sales network, dealer contracts and profitable relationships with those dealers.
There are different approaches to e-commerce and D2C that OEMs are currently taking. One approach is to help dealers create an appealing, professional and customer-centric e-commerce solution–a central e-commerce hub that dealers can use as a service and that can also integrate into their website. A second route that a number of OEMs are taking is founding second brands that aren't beholden to any dealer contracts, like Volvo's Polestar and what BMW did years ago with their "i" models. Since these brands sit outside of existing contracts, OEMs can pilot D2C and e-commerce sales in order to test and learn. The third approach I'm seeing is an e-commerce solution which allows for car configuration, provides access to available stock and arranges for at-home delivery. But the customer still has to go to the dealer to confirm the purchase. This approach shortens the path to purchase and minimizes the amount of time spent at a dealership. This model is the most likely one to succeed in the short-term, but it's most likely just a stepping stone to true e-commerce.
It sounds like we can expect the role of the dealership to evolve. What will that look like?
Manufacturers will have to figure out how best to use existing infrastructure in the age of digitization. Digital skeptics and customers who want to sniff the leather at the Porsche Center will not (yet) buy their car online. That's different from markets like the U.S. where dealerships have a large variety of cars in stock, so consumers just go to that dealership and pick up a car that's ready to drive off the lot. This type of market will result in a different situation where dealers begin to lose relevance because all they're basically doing is stock-keeping and stock displaying, which you can also do online. One thing is certain: It'll be important to create an integrated omnichannel strategy that combines the best of both worlds –online and offline – that gives customers the choice of which parts of the purchase process they prefer to be analog vs. digital.
Dealers right now are also gatekeepers for a certain set of data, which is the customer's name and customer-specific data. This data is very valuable for OEMs, so certainly new ways of collaboration will emerge. But as OEMs invest in D2C models, the more power dealers will lose in the marketplace. There may be a future where dealers are mainly pick-up and service points, and the actual purchase is done directly with the OEM.
"One thing is certain: It'll be important to create an integrated omnichannel strategy that combines the best of both worlds – online and offline – that gives customers the choice of which parts of the purchase process they prefer to be analog vs. digital."
Can you talk a bit more about configuration and the online shopping experience?
In many markets, it is no longer possible for customers to configure their car from front to back – this build-to-order approach is extremely cost-inefficient. Now, it's a question of meeting customer needs more closely with ready-made equipment packages. Instead of presenting customers with a lengthy bottom-up configuration process, OEMs should ask buyers about specific interests or needs, like Netflix or Amazon do. How much do you want to spend? How many people are sitting in the car? Do you enjoy skiing or mountain biking? How often do you take long trips? Then the customers receive a proposal that is optimally tailored to their needs, which they can then adapt even further. This makes configuration easier and reduces complexity.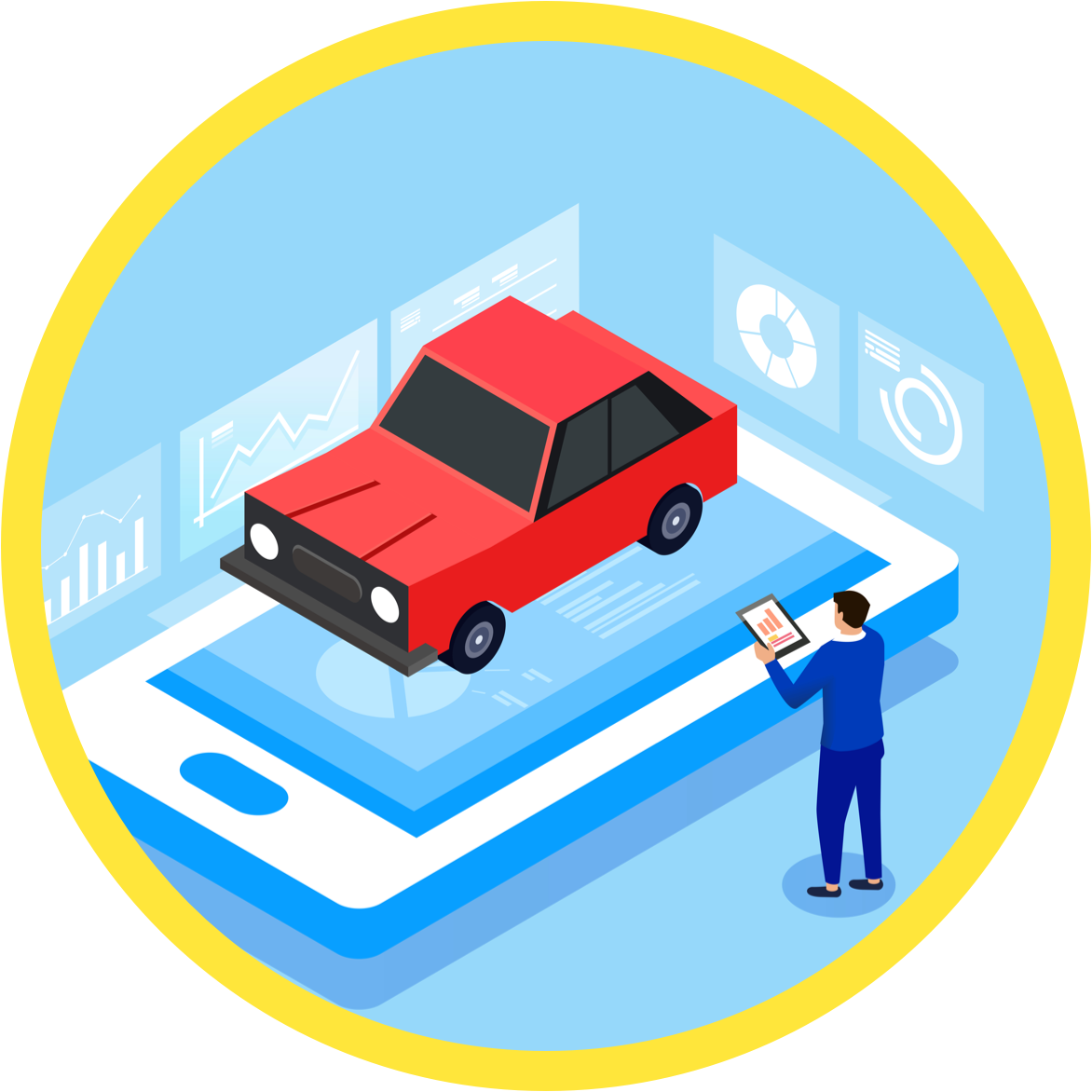 What about after-sales? How can digital improve that experience for customers?
All car manufacturers are trying to create digital points of contact, for example, through apps. This enables them to assign additional information to vehicles. Often, the OEM doesn't actually know to whom the car is sold – dealers have this information, but it's not passed on. So direct and targeted communication and comprehensive customer knowledge at the OEM has been difficult to achieve so far. But if they move sales more to digital channels, they will understand the customer and vehicle data better. Manufacturers will know earlier and more precisely when the customer needs a new car. Or they'll know that Mrs. Huber uses her Mini in a completely different way than they thought and perhaps four-wheel drive would better suit her lifestyle, triggering a "next best offer."In the end, they will be able to manage sales, retention and loyalty better.
What about the digitization of the product itself, beyond just sales?
Digital enhancements and connectivity are expected by consumers now. And it's not just the younger consumers, even the older generations are now always online. Everybody expects to get all of the information that's available on the internet and to have all the digital services you can think of at their fingertips. So now, most consumers wouldn't accept a new car that doesn't offer the right level of connectivity. We saw this play out in our consumer research, – people of all ages have a "must have" list of four to five connected features.
And, of course, the other aspect of this is the ability to generate data. It's important for manufacturers to understand how their cars are behaving and how their cars are used inorder to provide predictive maintenance, like informing a driver that there might be a problem within the next thousand kilometers and letting them know the state of their brakes, tires or batteries in real time so they can avoid unnecessary stops. Also, there are a lot of potential business cases around offering, for example, insurance packages that are based on driving behavior and patterns.
"So now, most consumers wouldn't accept a new car that doesn't offer the right level of connectivity. We saw this play out in our consumer research, The Digital Life Index – people of all ages have a "must have" list of four to five connected features."
Manufacturers can also offer hyper-personalized content in cars. For example, if I drive 45 minutes to work and I'm an FC Bayern Munich fan, my car first reads me soccer news, then stock market news that fits my portfolio and then the most important headlines for managers. At my destination, my networked car then searches for the next free parking space and in the near future, drops me off at the door and then parks automatically.
Of course, with all the data available as a result of connectivity, OEMs certainly need to be more digital as a company to store, process and analyze that data and draw insights from it.
We will see a strong consolidation on the dealer side in the next year or two, similar to what we saw after the financial crisis. At that time, many manufacturers still took over or strongly supported dealerships in order to secure physical locations. But that will not and cannot happen again this time. There will be fewer dealers, and the remaining groups of dealers will be larger. Within the next three years, there will be massive progress in direct sales by all major manufacturers. In five years, it will be the absolute market standard to be able to buy any car digitally.